This month we're spotlighting Strategic Account Manager Jerry Ferrante. Jerry has an
interesting history with Knotts. After originally joining us in January 1990, he left the company a couple times, finally rejoining the team for third time in 2011. As a valued member of our outside sales team, Jerry takes great care of our existing customers and is passionate about bringing our products and solutions to new clients in his region. We're so pleased to have him back as part of the Knotts family.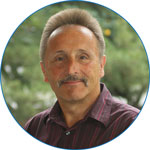 Name:
Jerry Ferrante
Department:
Outside Sales
Title:
Strategic Account Manager
Years at Knotts: 30 years since original start date
Tell us about what you do:
My responsibilities are managing new and existing accounts in Bergen and Passaic Counties in New Jersey and the Hudson Valley in New York as far north as Kingston, NY.
What else have you done at Knotts over your tenure?
In my tenure at Knotts, I have been exclusively in Outside Sales.

What's a recent challenge a customer (or internal Knotts Team) brought you and how did you solve it?
My customer Kari-Out in Totowa, NJ is a food manufacturer. One of their main challenges is the variety of machines and components utilized throughout the Plant. In any manufacturing environment, downtime is Enemy Number 1. So working with Kari-Out we have helped them standardize components thus reducing inventory costs and reducing downtime by having product ready when they require it. Our partner Versa Valves in Paramus, NJ has been invaluable in helping us provide Solenoid valves in one week or less so Kari-Out does not have to keep so much in house inventory. Our Versa Regional Manager, Greg Sammon, has been a key player in our success at Kari-Out.
What you love most about working at Knotts?
I am in the unique position to speak to why I love working for Rick and the Knotts Company. Having left and come back ... a few times, I can tell you that Knotts is my second family, it's all about the people and we are truly a family at Knotts. There are a lot of us that have worked together a very long time and with most jobs, you spend more time with your work family than anyone else. I couldn't imagine wanting to be anywhere else at this point in my career. I'm with the company and people that I love as a family.
What do you enjoy doing outside of work?
Having been a High School and College Baseball Player, sports are in my blood. So after coaching my daughters in Softball for years, I decided to stay close to the game I love and became an Umpire. It's what I do on the weekends and most importantly, I use my experience as a player to really work with the kids on the field and the coaches really appreciate it. I also love traveling with my wife. Since our girls now live and work in Texas, we now spend time on us.