After starting out many years ago in Customer Service and becoming an expert on Knott's wide variety of products, Christopher Logie transitioned into his current Business Development role and is now celebrating his 24th year with us! Congratulations to Chris on this milestone.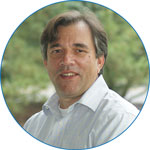 Name:
Christopher Logie
Department:
Business Development
Years at Knotts:
24
Tell us about what you do:
My main responsibility is to provide product information and advice of The Knotts Company capabilities to potential customer from leads received direct from manufacturers or from our website. I also manage the needs of established customers to ensure that their required applications are met. Part of my responsibilities involve on-site visits at customer locations to understand their application/equipment needs and consulting with colleagues to develop solutions utilizing the materials that The Knotts Company sells. I also provide expert technical assistance to our Customer Service Representatives when a customer inquiries or requests additional information and I provide assistance to walk-in customers looking for products, system development, etc. I specialize in compressor and vacuum pumps.
What else have you done at Knotts over your tenure?

I started at The Knotts Company in 1996 working in Customer Service before shifting to Business Development around 2007. The Customer Service experience was the first step in becoming knowledgeable on the various products and services offered by The Knotts Company.
What's a recent challenge a customer (or internal Knotts Team) brought you and how did you solve it?
A brush manufacturer wanted to run a comb through a brush held in a fixture to straighten their bristles. We used two Bimba Thruster Cylinders joined with Bimba transition plates to make an X Y system. Cylinders were cycled by tripping reed switches which in turn fire solenoids on pneumatic valves, speed of cycle controlled by flow controls, system cycled the comb through the bushes. I have done similar type systems as well but instead of using reed switches, we use pneumatic end of stroke sensors to actuate pilot operated valves.
Why have you invested so many years of your career with Knotts?
There are good people working at Knotts, from Management, to Customer Service, Sales, Assembly, and Warehousing. I like the products that we sell, the quality industrial pneumatic/electric automation products that go into machinery. Lastly and a very important consideration is the short commute to my home which has helped me get the kids off to their sports/school events and helping my family.

What do you love most about working at Knotts?
I especially enjoy knowing that by providing solutions to our customers that it helps business remain profitable. The Knotts Company is the invisible cog in the machine that does so much so people can live the lives we do.

Bio:
I live in Scotch Plains with my wife, Ellie, and children Edward, Evelyn and Amanda. I am a Giants Football, Rangers Hockey, and Premier Soccer fan. I enjoy cycling and have a 56 mile ride scheduled in May at the Six Pillars Century 2020 Blackwater Tour. Wish me luck!